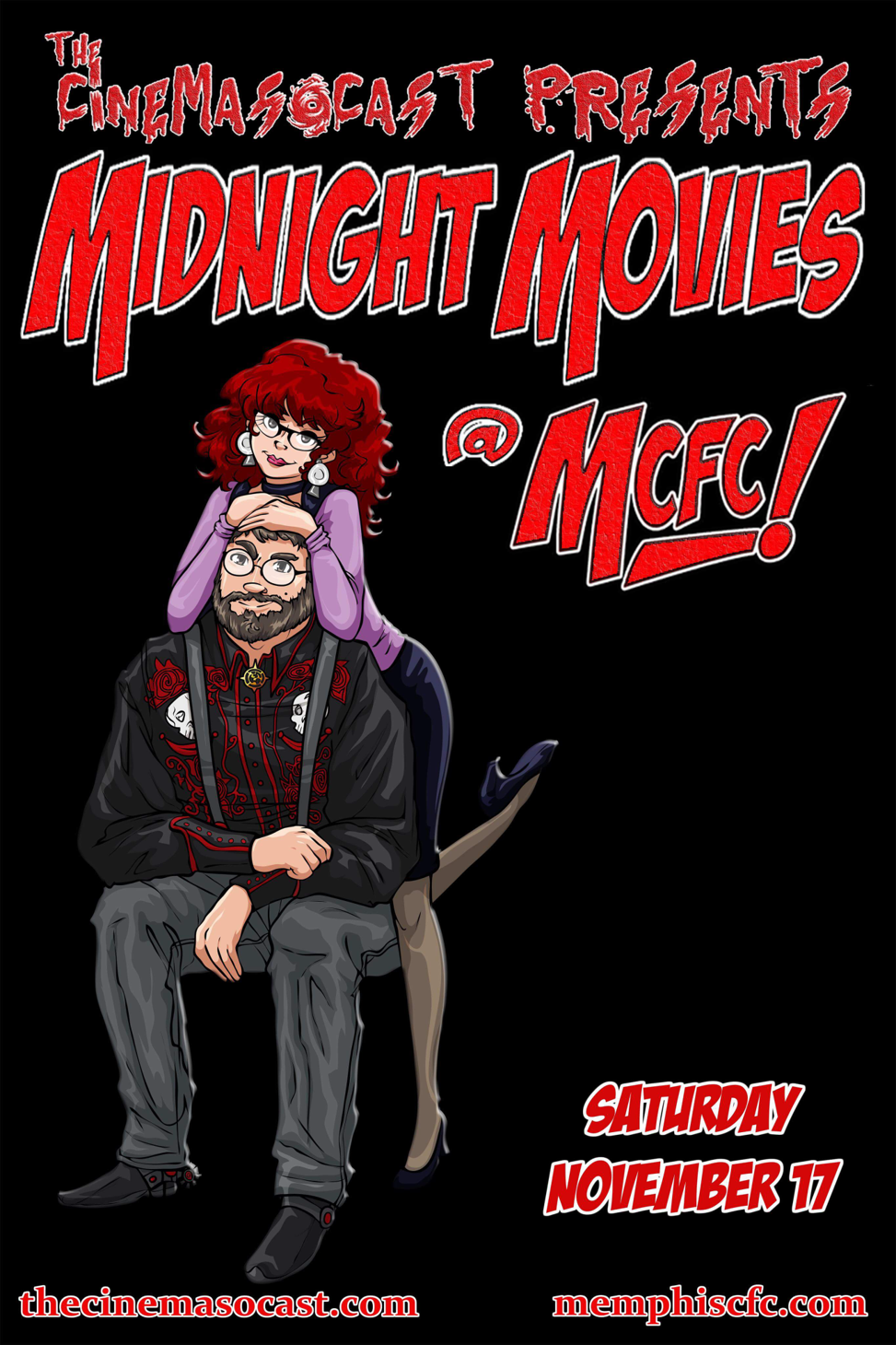 Midnight – 1:30 AM: It Came From Hollywood
It Came from Hollywood is a 1982 American comedy documentary film compiling clips from various B movies. Written by Dana Olsen and directed by Malcolm Leo and Andrew Solt, the film features wraparound segments and narration by several famous comedians including Dan Aykroyd, John Candy, Gilda Radner, and Cheech and Chong.
1:30 AM – 3:15 AM: Without Warning
Without Warning is an American CBS TV movie, directed by Robert Iscove, featuring veteran news anchor Sander Vanocur and reporter Bree Walker as themselves covering a breaking news story of three meteor fragments crashing into the Earth's Northern Hemisphere. The film is presented as if it were an actual breaking news event, complete with remote reports from reporters. (including John de Lancie)
3:15 AM – 5:00 AM: Super Snooper (a.k.a. Super Fuzz)
Super Snooper (a.k.a Super Fuzz) is a 1980 comedy film directed by Sergio Corbucci. The film is about Dave Speed, a bumbling Miami police officer who gains superpowers through accidental nuclear exposure, and features a theme song you will never forget. The film stars Terence Hill and Ernest Borgnine.
5:00 AM – 6:45 AM: Video Violence
Video Violence is a 1987 American Independent horror film directed by Gary Cohen. Unsuspecting couple Steve and Rachel become completely immersed in a town of blood-drunk crazies. Led by sickos Howard and Eli, these backwater psychopaths produce and watch their own snuff movies, in which the victims are outsiders or citizens trying to leave the close-knit community of killers.
6:45 AM – 8:30 AM: Bugsy Malone
Bugsy Malone is a 1976 American-British musical gangster comedy film, directed by Alan Parker and featuring only child actors. The film is loosely based on events in New York and Chicago from the early 1920s to 1931 during Prohibition, specifically the exploits of real-life gangsters like Al Capone and Bugs Moran. Parker lightened the subject matter considerably for the children's market; in the U.S. the film received a G rating. The film was Parker's feature length directorial debut, introduced actor Scott Baio, and featured a 13-year old Jodie Foster.
8:30 AM – 10:00 AM: RollerGames (Pilot Episode)
RollerGames was a U.S. television series that presented a theatrical version of the sport of roller derby for a national audience, and featured a number of skaters who had been in the Roller Games league (1961–1975), as well as younger participants. It was broadcast for one season (1989–1990). The series came from the combination of Roller Games owner William Griffiths, Sr. and the television production team of David Sams and Mike Miller. The Jet Wall! The Jet Jump! Roller Gator!!! DEVASTATING!!!