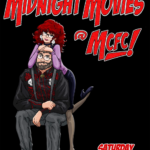 Midnight – 1:30 AM: It Came From Hollywood It Came from Hollywood is a 1982 American comedy documentary film compiling clips from various B movies. Written by Dana Olsen and directed by Malcolm Leo and Andrew Solt, the film features wraparound segments and narration by several famous comedians including Dan Aykroyd, John Candy, Gilda Radner, […]
Read More...
In our humble opinion, The Greatest Showman is one of the Greatest Musical's of all time! (Also probably one of the greatest movies for a First Date of all time!) So what could be better then singing along while watching TGS on the big screen in the beautiful Guesthouse Theater?!
Read More...
DAVID DASTMALCHIAN        David Dastmalchian is a Kansas native. He studied acting at The Theatre School DePaul University. In Chicago he received acclaim for lead roles in Tennessee Williams' The Glass Menagerie and Sam Shepard's Buried Child (Shattered  Globe Theater). His feature film debut was as the Joker's deranged henchman, Thomas Schiff, in Christopher Nolan's […]
Read More...
  Hey hey! We're ShambleFest, a WTF News Podcast. Based in Memphis, TN, we have wine fueled discussions about weird and funny news, local hot messes, personal disaster stories, with the occasional paranormal and true crime story thrown in for good measure. We leave no stone un-turned.  If the news is weird and funny or […]
Read More...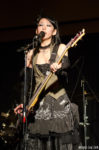 Kazuha Oda is a Japanese singer/songwriter. During her debut as a solo singer in Japan, she worked on numerous projects including: 6 albums, 5 singles, and contributed to over 10 compilation albums ranging from Classic to Heavy Metal music. After her successful solo career in Japan, she continued to pursue her dream of singing […]
Read More...
  Kelli Smith is an award winning costumer, fabricator, artist, performer, and artistic model based out of Memphis, TN. She has been an entertainter and master crafter for over 10 years and has been featured as a guest cosplayer at over 30 conventions across the United States and internationally. www.instagram.com/sailorrabbit
Read More...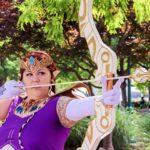 Kwartz Kitty Ciara Gooch   I've been cosplaying since March 2017. I have made Bulma from Dragonball, Bayonetta from Bayonetta 2, Harley Quinn from Arkham City, Sailor Jupiter, Sailor Venus, Sailor Mars from Sailor Moon, Sesshomaru from Inuyasha, Starfire from Teen Titans, Zelda from The Legend of Zelda: Twilight Princess, Leafa from Sword Art Online, […]
Read More...
  Roland Mann is a writer, editor, speaker, and professor. As writer, he is best known for his work on Cat & Mouse, a comic which ran for nearly two years, garnered critical acclaim, was optioned by Hollywood, and led Roland to other work. Some of his other work includes Miss Fury, Planet of […]
Read More...
  Jeff Whiting The first comic book I ever plunked down 35 cents for was Amazing Spider-man #176 in 1978, and from there I was hooked on sequential art. I couldn't pass a convenience store without running in and check the comic racks for new books. Before long, I was copying drawings by some of […]
Read More...
Please enjoy this FREE pdf download of Robots Vampires & Satellites, and our Chapter 1 outline of Anakin Skywalker meets Harry Potter! ROBOTS V S web book 2018 Crossover Comics Harry vs Anakin
Read More...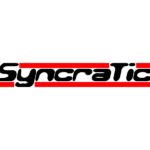 Bio – An average teen age DJ, Producer/Remixer who is trying to make a living on what he loves doing the most. Making crazy mixes with some of his music he personally produces on his free time. Go to his website to listen to some of his stuff. https://syncratictek.wixsite.com/djsyncraticmusic/music
Read More...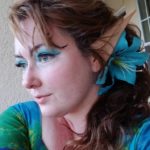 Back to Earth Creations is a multi-faceted company specializing in artisan education, unique handmade jewelry, costumes, and YouTube tutorials. They host a variety of panels and hands-on workshops to encourage skill and craftsmanship in the cosplay and artist community.
Read More...
Excited? So are we! Reserve your MCFC Passes today:
Read More...